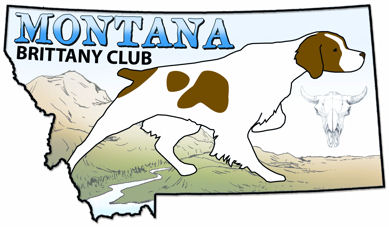 August 2009 Hunt Test & Field Trial Results and Photos
Walking Field Trial Results

Hunt Test Results

Many Photos


---
We have completed:
August, 2009 Hunt Test & Field Trial Results and Photos
AKC Double/Double Hunt Tests:
Friday Running Order
Saturday Running Order
Premium (.pdf)


&


Double Walking Field Trials:
Sunday Running Order
Premium (.pdf)
In conjunction with and mentored by: The Montana German Shorthaired Pointer Club
GSPC Premiums: Hunt Test Premium and Entry Form

---

1) August 20: Hunt Test Judging Seminar with AKC field representative Tom Meneely.
2) August 21 & 22: Four AKC hunt tests in 2 days!
3) August 23: Two Consecutive Walking Field Trials.



Some of the many folks involved in putting on this fun and busy event!

Top row left to right:

Tom Maneely (AKC Executive Field Rep.), Eric Kaelin (gunners), Bob Myers (hunt test/trail secretary and liason with the MTGSPC), Tana Kradolfer (hunt test and trial co-chairperson), Jan Breitenfeldt (MTBC treasurer), Doug Ljungren (AKC AVP Preformance Events), Charlott Benedict (Judge), Victoria Jones (Judge), John Benedict (Judge).

Bottom row left to right:
Sandy Becker (meals/catering/canteens), Sandy's Brittany, Todd Breitenfeldt (MTBC officer), Conrad Kradolfer (hunt test/trail grounds), Alex Burks (MTBC secretary), Jo Ann Kish (hunt test and trial co-chairperson).


---

The

super

blue MTBC shirts provided by Exofficio - http://www.exofficio.com/
Thanks to

Purina

for providing dog food for the field trial placers and

Cabela's

for providing shot gun shells for the gunners.




Annual picnic, July 11, 2009.
A nice time was had by all on Conrad's and Tana's new shady porch. We ran about 50 dogs through the snake avoidance clinic which was a good service to them and a nice fund raiser for us.



---

Feel free to shop at:

Zeppa Studios
for neat note cards, ceramic tiles, and lots of other cool Brittany and other breeds gift items. When you order enter our club code and you will receive a 10% discount! Our code is: MTBC.
[We also earn a rebate for our club!]


Hunt test and field trial sponsors include:




Purina & Cabela's:





Warbonnet's Orion In The Big Sky

"Rye" handled by Melody Kaelin, earning a Junior Hunt Test qualification at just a few days past 6 mo. of age, Aug. 2009. Rye is co-owned by Melody & Eric Kaelin and Sari & Todd Breitenfeldt.

---
MTBC Home