MTBC Mission Statement:
The Montana Brittany Club
strives to protect and advance the interests of the Brittany.
Club members
espouse and encourage the
dual concept
(field and show), good sportsmanship, fellowship, diversity and cooperation among Brittany enthusiasts. The club promotes education, responsible ownership, ethical breeding (including good hunting instincts and structure), quality training, and encourages youth and beginners.
---
New members are always welcome! Your input and participation will help us further our goals and maintain an active role in Brittany events throughout the area. Please feel free to browse through our pages for information on our breed, club, members, events, and more.

---
We will NOT be holding a field trial in August, 2014 this year.

Arrow
Wins Magnum's Masked Man Award for the 2nd year in a row!!




Arrow (DC/AFC Beaver's Straight Arrow) is owned by Montana Brittany Club member Richard Beaver.
Photos and Field 2012 Trial Placement Record
Field 2013 Trial Placement Record

Halle
Takes 4th place in the 2014
Western Futurity Gun Dog!!


Photo by: Brigade Photography - Deborah Frane
Halle is co-owned by Montana Brittany Club member Terry Courtright.



New Show Champion

Photo by CLK Custom Design
Halle, Kinwashkly Do U Believen Magic (Co-owned by club member Terry Courtright), just won two majors in a row and now is an AKC Bench Champion. In six months, she placed in the Western Futurities, finished her bench championship, and got an excellent rating from OFA! June, 2014.

---
Photos:
Fall Field Trial: Aug. 23-25th, 2013.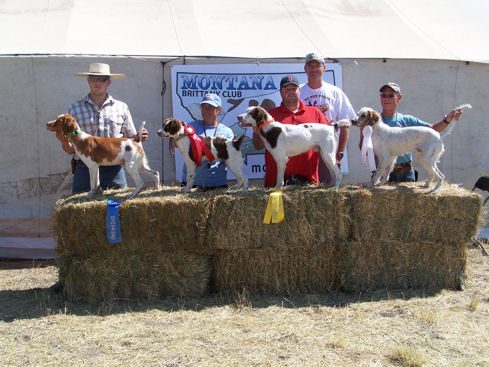 Winners Open Puppy, MTBC Fall 2013 Field Trial.
Photos
Premium Running Order - For 2013.
Near Ulm and Sun River, MT.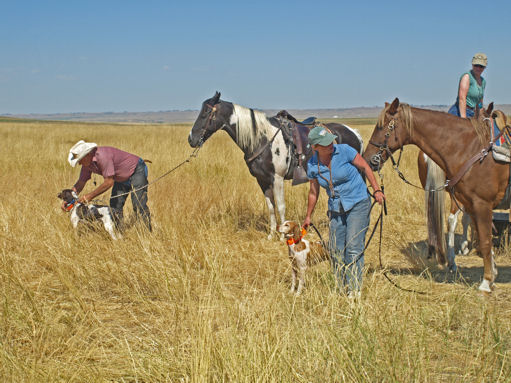 Two contestants ready for the break away at a Montana Brittany Club fall field trial!

---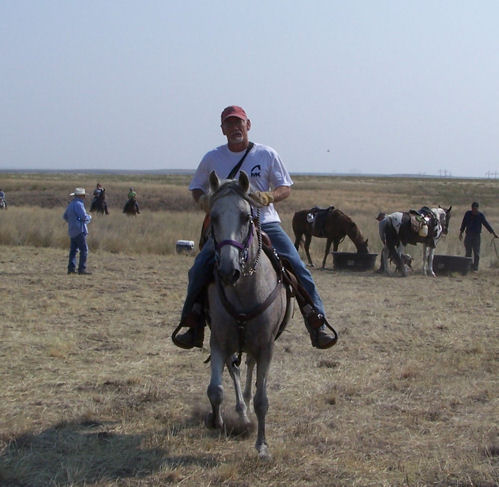 Fall, 2013 MTBC Field Trial.