Please contact Melody at: (406) 223-7324 or 366-0523 for further information.

Rye: As pictured on the cover of the American Brittany Club Magazine.
Rye is a Dual Champion and is OFA Excellent: See photo at right for OFA number.



Yogo: Is out of Nolan's Last Bullet lines.
She is OFA Good. See photo at right for OFA number.
Asking $900 for pups; $100 deposit to hold.
Litter was born 6/3/19 and ready to go around 8/1.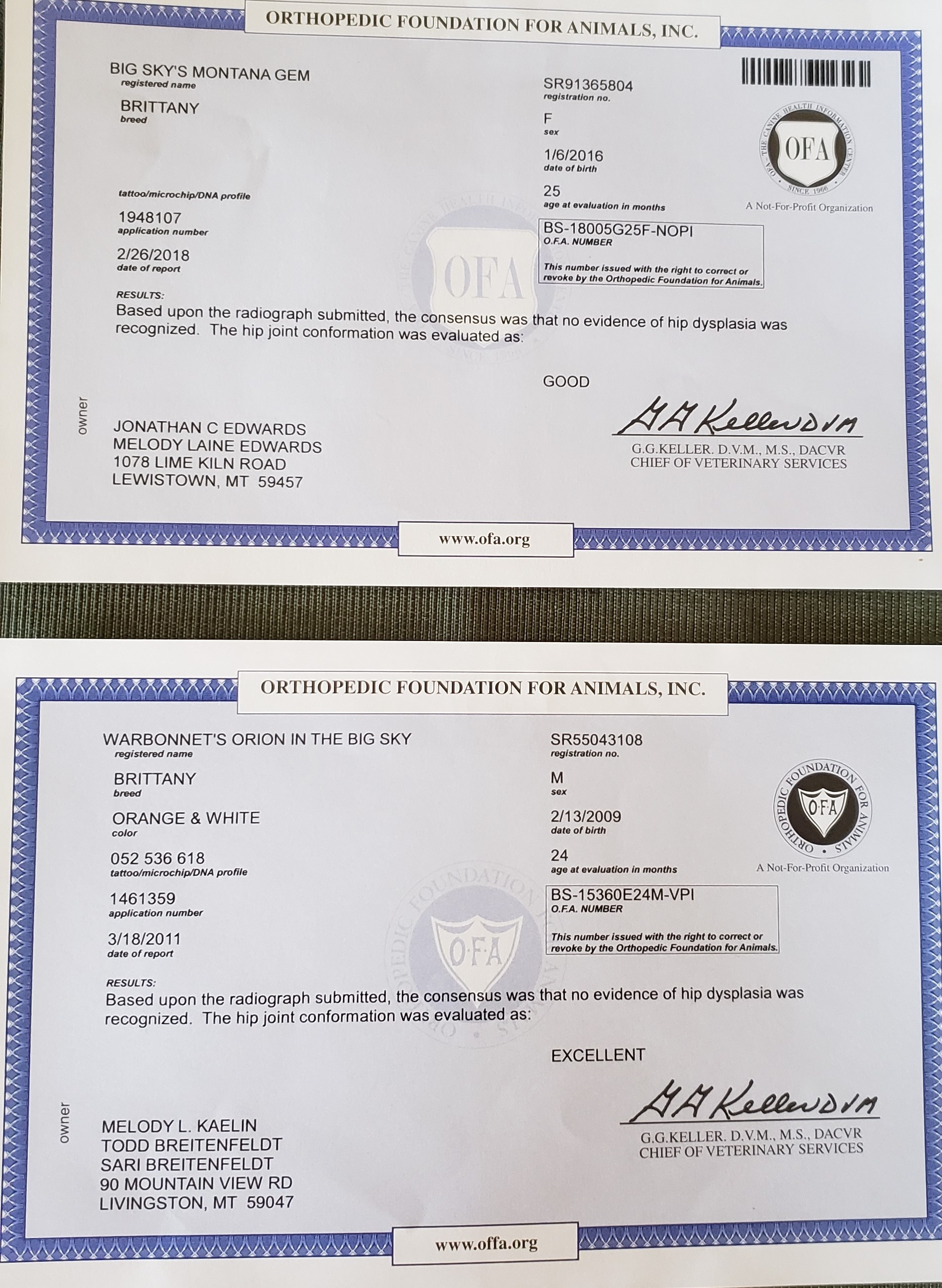 Warbonnet Brittanys, Call Todd 406-498-5236.
For more information and many photos.

Email: toddb8877@gmail.com


Turah: GCH Warbonnet Wynd Turing Firestarter, JH. OFA: Hips Good, Elbows Normal, #BS-18328G24F-NOPI. DNA Profile #: V867212. By: DC Warbonnet Orion In The Big Sky JH "Rye" x CH Firestarter's Chasing The Sunset "Rae"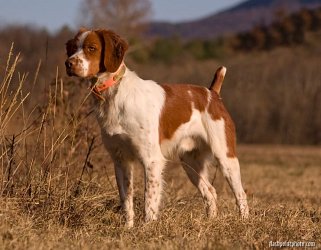 DC Kinwashkly Tempo.


Owners: Leslie Andreas and Joyce Miley. Whelped: 1/1/2011. By: FC/AFC Trademark's Ice Man x DC/AFC Kinwashkly French Velour.
OFA Good:

BS16052G24M-VPI.
Deposit: $100
Females: $1,100
Males: $1,000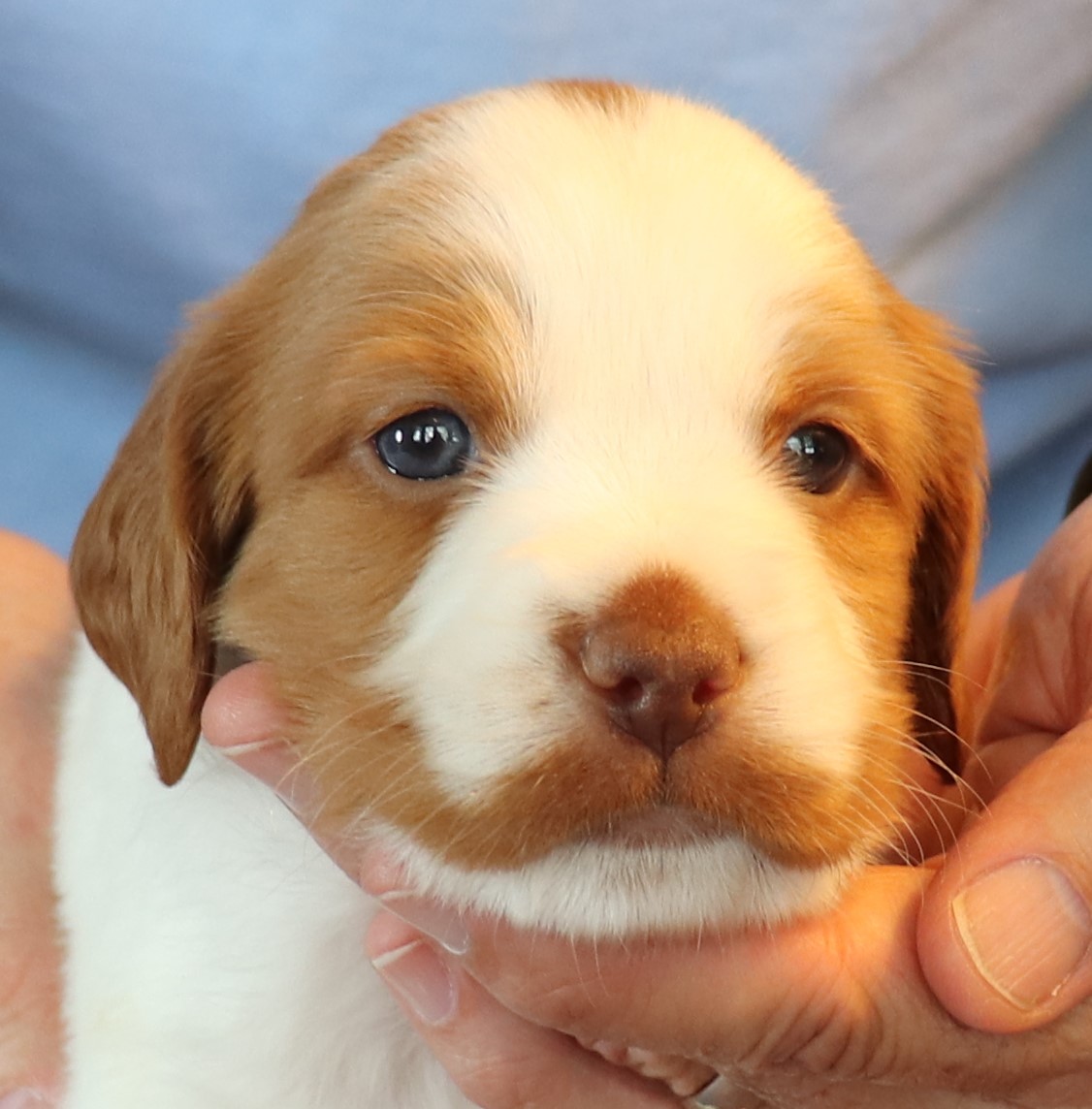 Call 406-727-5271, or 406-750-4502 to discuss any questions you may have. Go to squarebuttebrittanys for more details



Abel's Think Tank

(Tank), OFA Good BS-17548G56M-NOPI


X

She's Got Leggs
(Leggs), OFA Good BS-15632G27F-NOPI
In Mid January of 2019, Pups are expected in Mid March and ready in Early to Mid May.
Tank is the last son of Blazen' Annie's Abel, the best dog to come out of Square Butte Brittanys in the last 20 years. Tank has Abel's speed, and tracking ability as well as his great handle while in the field. He is standup handsome, and lightning fast with a radar nose and impeccable style on his birds. We are just starting to breed him in the last few years and he is throwing rock solid pups that point, retrieve and back with minimal training. A pup from his last litter had limits of wild quail shot over her at 7 months old and was pointing and retrieving at 5 months.
Leggs has produced the most consistent pups of any female in the last seven years, and has the most powerful run and bottom of any dog in the kennel. This is her last litter and will be spectacular. She consistently out runs any dog put down with her in the field and points with staunchness and style. She is a Nolan's Last Bullet out cross granddaughter and was my first pick out of a 7 female litter.
Both dogs are liver and white so most of the pups will be colored that way but some orange will appear. There are deposits already on this litter which is priced at $900 with a $300 deposit to hold your place in the litter.